News reports are surfacing almost daily about torturous animal testing conducted for the production of skin care and beauty products. The media also reports frequently about the dangerous chemicals used in skincare products by world-renowned companies. It is no wonder that many women today are worried about what's in their beauty and make-up products.
Choosing skin and personal care products is not as easy as going to the supermarket and buying the first thing off the shelf. It requires much more thought and consideration. That is why more women are choosing to go organic as far as their skin care is concerned. If you are worried about what to put on your skin, then going organic is probably best for you. Here are some organic product skin care tips to help you select the best product for your needs: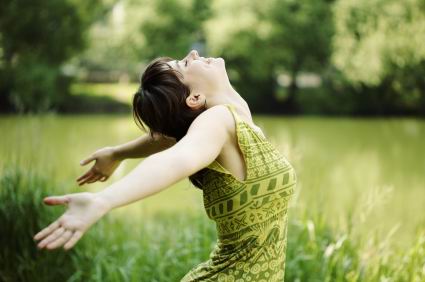 I.    Read product labels before buying them. It is extremely important to learn how to decipher the information on labels in order to make the right choice in skin care products. The first 25% of ingredients listed are the most important since 90% of the content is composed of those. The middle third of the ingredients makes up about 5-8% of the content, while the last third amounts to only 1-3% of the overall content.
II.    Skin care product manufacturers often use the word "natural" to mislead consumers. The word "natural" literally means "existing in, or formed by nature." But, in the beauty and skin care industry, the word "natural" can mean any ingredient that has been derived from a natural substance. Consequently, "natural" may actually mean "previously natural." For instance, a company may print that their product contains "Cocamide-DEA derived from coconut oil." The truth is that while Cocamide-DEA is made from coconut oil, a chemical called diethanolamine is also used to produce it. Diethanolamine is a chemical that has been known to cause cancer- hardly natural and certainly not organic.
III.    An organic certification label from a third party is the only way to confirm that the skin care product is truly organic. Identifying a logo that guarantee a product is organic is crucial for the informed consumer. Certified organic products should contain at least 95%  organic materials, excluding the water content. The remainder of the materials may be natural and non-organic, while produced under the most stringent guidelines. Unfortunately skin care and cosmetics industry manufacturers frequently misuse the term "organic." The true definition of organic states that any product containing carbon is organic. Since technically, all living things contain carbon, a literal and liberal usage of "organic" may be taken by unscrupulous companies. For instance, even if a product contains petrol, a manufacturer can legally label it is "organic," and that's why third party and certified organic labeling is so important.
IV.    The amount of water in skin care products is another way manufacturers misuse the "organic" status. A skin care product manufacturer can very well dump some tea bags into water and let them infuse creating a product base. The maker can then use this water for an end-product that is 75% water based. Hence he will have a product that he can label as 75% "organic." So always look for ingredients  on products where water is not present in the top third of the list.
V.    In many countries around the world, ingredients which are forbidden in organic foods are allowed in organic-labeled skin and beauty care products. This lack of continuity may fool a lot of people. It is extremely important to be aware of this possible contradiction for products manufactured or purchased abroad.
VI.    Sadly, miracle ingredients for your skin just don't exist! Yes, that's right. Miracle products that do wonders for your skin are a myth. But when you choose organic products, you can be sure of the fact that the ingredients that you put on your skin are active, wholesome and pure.
VII.    Choosing organic products for the skin is a great way to say "no" to the torture of animals during lab testing, a terrible process still widely used in the creation of commercially produced products.