Do you have children? Are you worried about what your children eat? Are you concerned that the foods you are serving your family may be harmful to them? If you have answered yes to at least one of these questions, then choosing organic foods may be a good idea for you. With news reports in the media about the dangers of eating beef, genetically modified (GM) foods, and the chemicals in food products hampering the growth of children and the health of people all around the world, it is no wonder that more and more people are turning to an organic way of life. Choosing organic foods over other food options is just a better alternative in today's modern world. This article will elucidate why choosing organic foods is a great idea.
Organic farming is a way of farming in which the production of both animal foods and plant foods occurs without the excess use of chemicals. The focus of organic farming has been to stop the usage of chemicals that are normally found in contemporary agriculture, thereby creating better, quality soil. The use of organic materials helps maintain healthy growing conditions and the production of foods that are highly nutritious and contain fewer chemicals. Proponents of organic farming are against genetically modified (GM) foods. Genetically modified products are a controversial issue among commercial food producers.
In organic farms, animals are allowed to behave like animals. They are and are given natural foods instead of drugs or chemical-laden foods that make them produce more than they are supposed to naturally.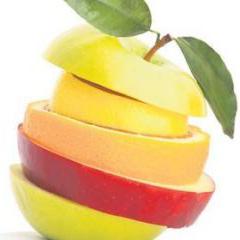 Benefits of organic foods
People who have choose organic food products believe that organic tastes better than commercially produced foods. But the benefits of organic foods are far greater than just taste. Here are some additional advantages.
 Traditionally, commercially produced foods are full of chemicals, pesticides, fungicides, and many other toxic materials. When you choose organic foods, you keep yourself from ingesting such chemicals. Organic animal products come from animals that are not routinely given antibiotics or other chemicals. Hence your blood stream stays unaffected. Researchers and studies have proven that such chemicals, when they enter the body excessively, cause increasing health problems and may even be responsible for stunting the normal growth of children.
   Organic foods help the planet in a number of ways. Organic farming ensures that the bio-diversity of the planet remains as it is meant to be. Vegetables and fruits are naturally available on the earth in hundreds of varieties. But commercial food producers mass produce a handful of these varieties, thus causing an imbalance in the bio-diversity. Many birds and other animals are affected due to the chemicals used in growing commercial food products too. The great thing about organic farming is that it promotes an eco-friendly way of growing good food. There are certain insects, bugs, and worms present in the soil that actually improve the quality of the soil and protect plants. Organic farming understands that concept, and makes sure that these useful organisms flourish. The mix of crops that organic farming promotes also ensures that the earth supports a variety of life forms.
   Organic farming is also known as "sustainable" farming. Organic farmers do not have to rely on huge and expensive machinery to produce crops. They are also not the target of diseases that may be caused by regular contact with pesticides and chemicals that commercial food producers get exposed to. As such, they and their families can continue growing food products for the society.
   Animals that are reared in organic farms are also not forced to stay in horrible living conditions. They are allowed to grow and live in a natural way. In organic farms, the needs of the animals are a priority, keeping animal illnesses and infections at the minimum. Freedom, clean living conditions, and healthy, natural foods without chemicals are provided to organic farm animals.
   Choosing organic foods is just a better way of living life on this planet.